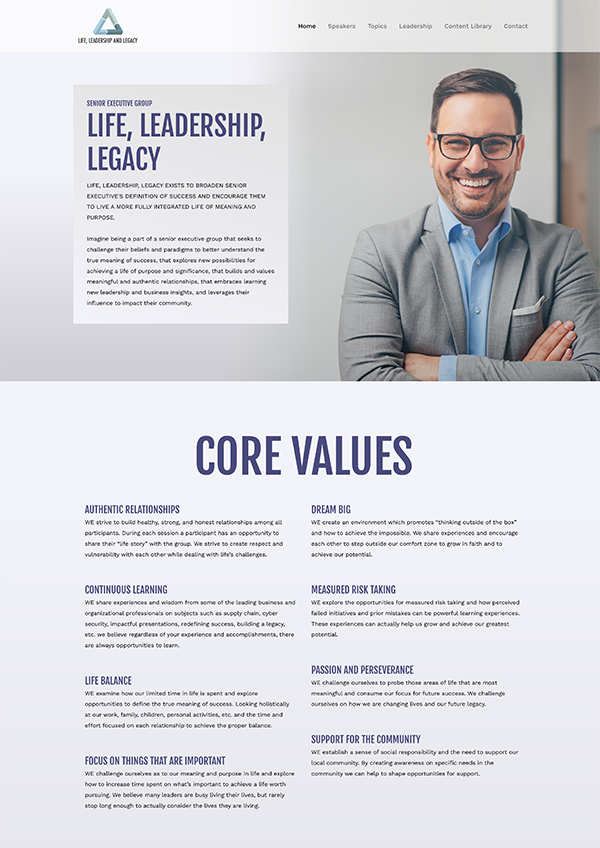 LIFE, LEADERSHIP AND LEGACY
Life, Leadership, and Legacy is a senior executive group dedicated to expanding the definition of success and encouraging a more fully integrated life of meaning and purpose. They had a great vision but needed help aligning their creativity and communications.
We started with a few sketches on a napkin. We helped them create several logo lockups, business cards, a new website, SEO, custom photography, and an overall look for the brand to attract their target audience.
We supported them by developing an understanding of the business and provided the right tools to promote their brand purpose, values, promises, positioning, and identity.